Finding a good commercial maintenance painter can be about as fun as watching paint dry (see what we did there?), but your painting project is more than just a nice wall color; it's an investment. The quality of the work represents your organization and facility, so it's essential for a vendor to get it right. That's why we recommend setting your standards high long before you see the finished product to make sure you choose the right painting partner.
So, how do you set these standards, and what should you look for in a vendor? Here are our recommendations of qualities that make a good choice: 
Expertise
First and foremost, it's important to make sure a company can actually do the work. Look at their online gallery and read past customer reviews and testimonials. Check to see how long they've been in business and what certifications they hold; credentials for painting safety and a commitment to using high-quality paint products should be on your "must-have" list. 
Don't forget to spend some time looking into their team as well. A company focused on maintaining a consistent, trained team instead of recruiting day laborers, subs or other part-time employees is more likely to meet your expectations. Also, don't hesitate to ask for references for projects similar to your own. Exceptional painting contractors have a deep bench of happy customers readily available.
If the company doesn't have a web presence, you can always ask them to provide photos of past projects and see if you can get in touch with a reference; however, a general rule of thumb is that the easier it is to get this information, the more confidence you should have in a vendor's expertise.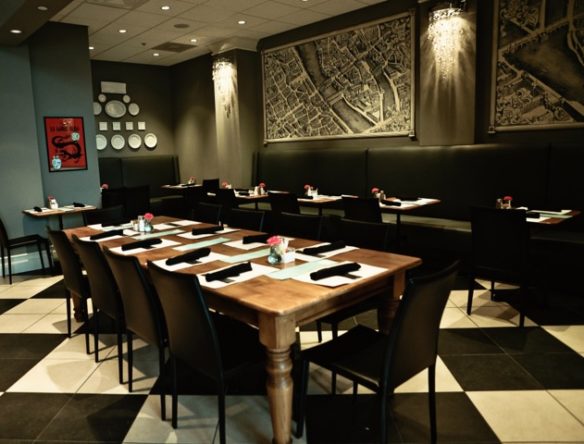 Process
Next, you'll need to dive into the specifics of your own project. Once you've given details of what you need and when, start asking the company about their own process. Can they give you a detailed timeline based on past projects? Are they able to approach the project in a way that will minimize disruptions to your day-to-day operations? Do they use sustainable, safe practices and provide warranties?
Ask these and all other specific questions about your project to gauge whether or not the painter is the right fit. If their process sounds solid and is backed up by your research into their expertise, things are looking good.
Communication
Lastly, you should make sure the organization is a great communicator. You'll get a sense of their communication style from looking into their expertise and process because past clients will note their satisfaction level while the company's ability to answer your own questions will give you an idea of their responsiveness and personality. 
You should also look into the team you'll be working with to make sure you know exactly who you can get in touch if an issue arises. The company you choose should be someone who clicks with you on a customer service level. Is your point of contact reliable and helpful? Are their responses to your questions friendly and timely? It's always important to make sure you get along with any partner, but it becomes even more vital when you're looking for the painter who will have this much impact on how your organization and facilities are represented.
So remember: keep your standards high and look for a painting partner with these three qualities. If you find one with the right expertise, a solid process, and excellent communication, you should feel confident they'll knock your project out of the park. 
As you look into a quality commercial maintenance painting company, be sure to get in touch with our team at Connor Fine Painting today.